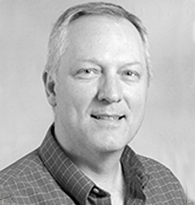 Todd Cotton
Director of Communications - Valley Campus
---
Main, Room 104a
719.589.7101
Although Todd Cotton has a Ph.D. (abd) in Health Promotion from the University of New Mexico, since 1995 he has also been an award-winning Webmaster and sought after Marketing and Branding Director.
Cotton owns and operates Top of the Nation Enterprises, Inc., a global marketing, new media and web design firm with clients on three continents. Over the past three decades he has personally created more than 300 critically acclaimed interactive websites and marketing campaigns.
Cotton has been a panelist for web technology sessions in Washington D.C., Seattle, Washington and Orlando, Florida and served as a keynote presenter to Webmasters from throughout the Americas and Europe at conferences in Brazil, Belgium, Ireland, Chicago, Illinois, Reno, Nevada, Providence, Rhode Island, Milwaukee, Wisconsin, Louisville, Kentucky, Kansas City, Missouri and Salt Lake City, Utah.
Cotton is a marketing, media, web matrix and design consultant to numerous businesses, colleges/universities, school districts, non-profits throughout North and South America as well as Europe. He also serves as strategic partner to Emmy-winning production companies in southern California.