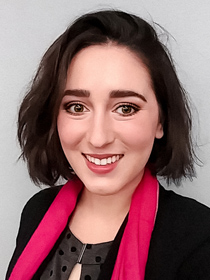 Raven Paiz
Graphic Design Coordinator - Trinidad Campus
---
Boyd Building
719.846.5532
I am a 4th generation, born and reared Trinidadian.

After graduating from Trinidad State with my AGS and AAS degrees in graphic design, I worked with the City of Trinidad for two years as Marketing & Administrative Assistant then Communications & Media Specialist. Now, I'm back at Trinidad State as the current Graphic Design Coordinator.

I adore my hometown, graphic design, photography, the arts, architecture, and the outdoors. I look forward to the future and am excited to be here.