Learning Center - Valley Campus
The Learning Center is located on the Valley Campus in Room 202.
Hours:
Monday through Thursday - 8:00 a.m. to 7:00 p.m.
Friday - 8:00 a.m. to 5:00 p.m.
Have questions? Please call: 719-589-7135
---
Juliana Chaparro
Valley Campus
Director - SSS TRiO program
719-589-7063
Email
~ PROGRAMS ~
Associate of Arts
Associate of General Studies
Associate of Science
4-Year College Transfer
BSN
CNA
Cosmetology
Dental Assisting
Medical Assisting
Nursing
Pre-Nursing
Speaks Spanish
Undecided
And more…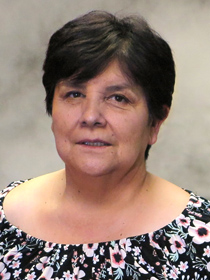 Roberta Taylor-Hill
Valley Campus
Career and Disabilities Coordinator
719-589-7067
Email
~ PROGRAMS ~
Associate of Arts
Associate of General Studies
Associate of Science
4-Year College Transfer
Automotive
Agriculture
Business
CLETA
Criminal Justice
Diesel Technology
Drone (UAV) Program
Early Childhood Education
Welding
Undecided
And more…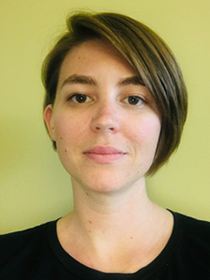 Cora Gardiner
TRiO Advisor
Trinidad and Valley Campus
Rm 202 E
719-989-8383
Email
~ SERVICES ~
FAFSA
Speak Spanish
And more…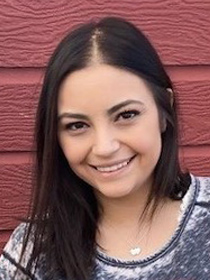 Sylvia Vigil
Retention and TRiO Project Advisor
Trinidad and Valley Campus
Rm 202 C
719-989-7061
Email
~ SERVICES ~
TBD…
---
TRiO Student Support Services Program
TRiO - Student Support Services is a federally funded program that provides opportunities for academic development, assists students with basic college requirements, and serves to motivate students toward the successful completion of their postsecondary education. The goal of the program is to increase the college retention and graduation rates of its participants and help students make the transition from one level of higher education to the next. Services include: Academic Support / Advisement, Mentoring & Advising, Cultural Activities / Events, Financial Aid Advisement / Assistance, Tutoring in Many Subjects, Transfer Advisement, Career Advisement, Financial Literacy Training, Campus Tours to Four Year Colleges, & Various Academic Workshops.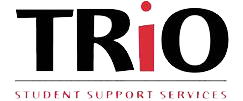 TRiO - Student Support Services must meet three main objectives to continue yearly funding
Persistence - A student must persist from one academic year to the next academic year.
Good Academic Standing - A student must maintain a 2.0 cumulative GPA or above.
Graduation & Transfer - A student must graduate and/or transfer to a four-year school within four years.
These objectives are accomplished through the work of the TRiO - Student Support Services staff in coordination with each student who is a participant in the program.
TRiO has computers to loan, iPads to assist students with their studies in the Learning Center (LC), and a library with current textbooks. Textbooks, like the iPads can only be used within the LC. All students are welcome to work in the LC on the computers or on their own as well. We also have an area to work while charging their own computers.
FREE ACADEMIC SUPPORT
Tutoring, Study Groups, Study Skills Workshops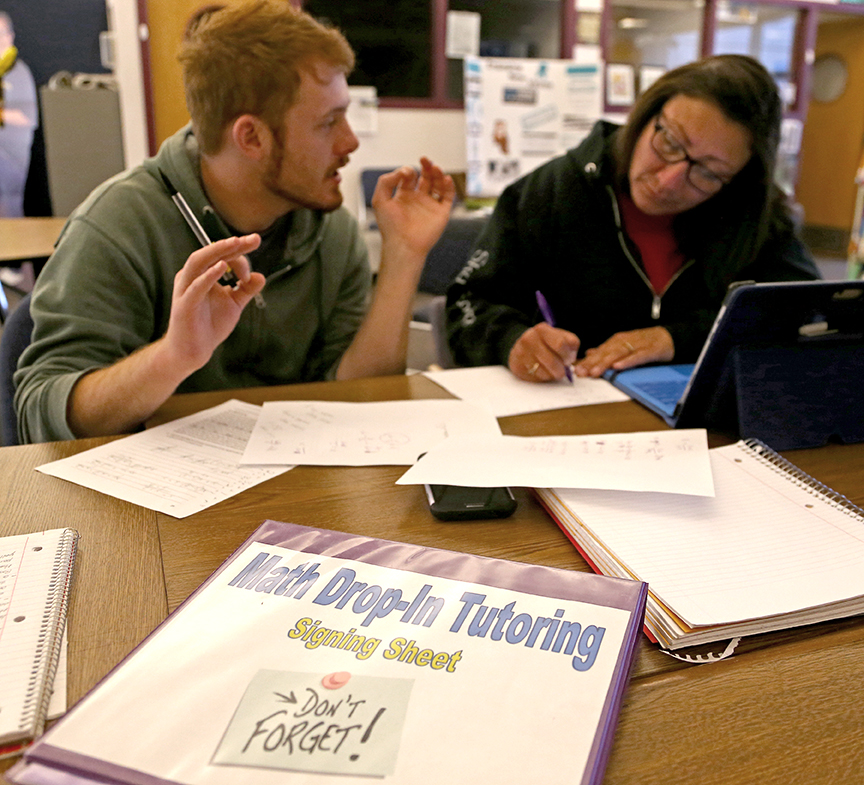 Drop-in tutoring for all majors and Study Groups facilitated upon request
The Learning Center,
Room 202, is open:
Monday-Thursday
8:00 a.m. to 7:00 p.m.
Friday
8:00 a.m. to 5:00 p.m.
Questions?
Call: 719-589-7135
All tutoring at TSC is FREE and is sponsored by Student Support Services, Perkins and the Trinidad State College general fund.
Below are excellent free online tutorial resources in math, science and many other subjects:
Disability Services
The Disability Services Office operates under the mandate of Section 504 and 508 of the Federal Rehabilitation Act of 1973 and the Americans with Disabilities Act (ADA) Amendments Act of 2008, which prohibit discrimination on the basis of disability against any "otherwise qualified individual."
Individuals seeking accommodations must meet with Disability Services representative and provide documentation to support their request. Reasonable accommodations will be made on a case-by-case basis in order to ensure educational accessibility. Be aware that Accommodations offered through a college are different than a typical high school and will not alter the academic standards of a class.
The Disability Services Office provides the following academic support services for students with disabilities - some through referral:
Disability counseling and advocacy/Advising
Assessment of basic academic skills
Accessible classrooms
Exam accommodations/Alternate testing arrangements
Tutoring/Scribes/Note takers or access to class notes
Learning success strategies workshops
Assistive Technology
Text in Alternate Format/Text on CD
Referrals to Community Agencies
And other appropriate accommodations as necessary

---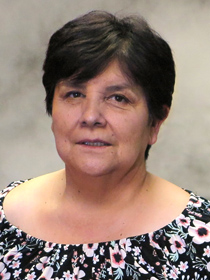 Roberta Taylor-Hill
Valley Campus
Career and Disabilities Coordinator
719-589-7067
Email
Academic Advising
Academic Advisors are available to help
Our mission is to help you stay on track to graduate with the least amount of stress and the confidence that you will not take courses that you do not need for your degree or certificate.
Advising Hold
All first-semester students have an Advising Hold placed on their account. This hold is lifted once a student contacts an advisor. The Advising Hold ensures that the first semester student talks to an Academic Advisor and completes the advising process before registering for classes.
Contact an Advisor on your campus to get started. Below you will find contact information for advisors on both campuses.
Transfer Advising
From TSC to Four-Year Schools
Attending a two-year community college is an excellent way to begin your college career. Many Trinidad State College students plan to move on to a four-year college. You can be assured that your degrees from TSJC will transfer into all 4-year state institutions if you meet the other graduation requirements. Some students don't plan on it, but end up deciding to transfer later. If you are one of these students, you are probably asking some of the following questions.
Walk in advising!
8 a.m. to 6 p.m. Monday through Thursday
Testing
The Trinidad State Testing team is committed to supporting students to increase access to college, complete degrees and certificates, persist in classes and/or transfer successfully to a four year college through assessment and exit interview support tools and referrals.
Tips for Admission Testing:
· Get plenty of rest and eat a healthy meal before coming to test.
· MUST Bring a State ID or Driver's License.
· Bring your S# (TSJC Student ID#)
· Arrive ON TIME (5 min early)
Online Research Database
Because there is no official library on the Valley Campus, there are a few options for you to use to do research. There are some resources in the Learning Center upstairs on the Valley Campus, use the Adams State University library or follow directions below for the online database.
How to Access the Online Library Database from Campus or Home
NOTE:
If you are logging in from home or certain computers on campus, you MAY need a library username and password. Refer to your Portal page for more details.