College joins national push to diversify and grow cybersecurity workforce
Trinidad and Valley Campus / September 20, 2021 / Courtesy of Andrea Smith and John Arnold, MSU Denver
---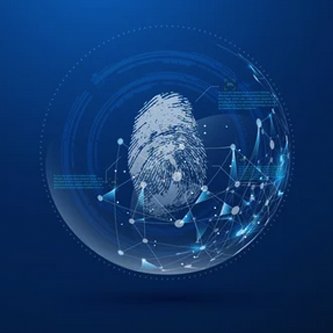 Trinidad State College is taking part in the National Security Agency Cybersecurity Education Diversity Initiative.

Trinidad State College has partnered with Metropolitan State University of Denver and 11 other colleges and universities across the nation taking part in the National Security Agency Cybersecurity Education Diversity Initiative (CEDI), which aims to help Minority-Serving Institutions expand access to much-needed cybersecurity programs. Such schools include Historically Black Colleges and Universities and Hispanic-Serving Institutions such as TSC.

The NSA developed the program to attract a more diverse cybersecurity workforce, including students from other disciplines, business, criminal justice and political science, according to Criminal Justice Professor Jeff London, Ph.D. He is the principal investigator of MSU Denver's NSA CEDI Subaward and is spearheading the partnership.

"Diversity in the cybersecurity field allows for alternate viewpoints and strategies to be shared and better reflects the population, ultimately enhancing team and business effectiveness," said Serena "Sully" Sullivan, director of technology programs and instruction at Trinidad State College, an MSU Denver partner in the program. "We're a small rural college with limited access to some of the resources afforded to colleges in urban areas. Working with MSU Denver provides access to key resources and a pathway for students of diverse backgrounds to enter the cybersecurity workforce."

Bolstering the country's cybersecurity defenses is a critical need. A 2021 SonicWall Cyber Threat Report said ransomware attacks had risen by 62% worldwide since 2019 and by nearly 160% in North America. Victims of cyberattacks paid more than $400 million last year, a 337% jump from the 2019 total, according to Chainalysis, a firm that tracks ransomware payments.

There are around 879,000 cybersecurity professionals in the U.S. workforce and an unfilled need for another 359,000 workers, according to a 2020 survey by (ISC)2, an international nonprofit that offers cybersecurity training and certification programs. The U.S. Bureau of Labor Statistics projects that information-security analyst will be the 10th-fastest-growing occupation over the next decade, with an employment growth rate of 31%. That compares with the 4% average growth rate for all occupations.

"This effort is crucial to the success of the U.S.'s efforts to defend and protect our nation and is at the heart of what MSU Denver represents: diversity, opportunity, outreach and student success," said Steve Beaty, chair of MSU Denver's Computer Science Department. "The support from the NSA, the nation's premier cybersecurity agency, has helped maximize our efforts to diversify the cybersecurity workforce of the future in partnership with several local community colleges and K-12 school districts, and a state-wide higher-education cybersecurity consortium."

As part of the CEDI, the group received a $149,573 grant that will help facilitate partnerships among Mountain West Cybersecurity Consortium Trinidad State College, the Outcalt Foundation and the Colorado Department of Higher Education. Students participating in the program receive opportunities for mentorship and internships through the Department of Defense's Office of Small Business Program and Mentor Protégé Program.

Through CEDI partnerships around the nation, more-established MSIs will provide hands-on experience for less-established MSIs via training and technical assistance to all participating institutions.

The coalition is composed of a diverse set of 11 Minority-Serving Institutions. They are: Fordham University, Excelsior College, Polytechnic University of Puerto Rico, MSU Denver, Bluegrass Community and Technical College, North Carolina Agricultural and Technical State University, New Jersey City University, the University of North Florida, Tennessee Tech University, the University of Tennessee at Chattanooga and the University of North Texas.
---