The Trinidad State Educational Foundation
Sharing the Vision, Securing the Future.
Background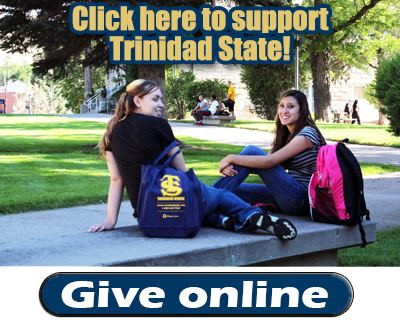 Trinidad State Junior College, established in 1925, is the oldest public two-year institution in Colorado. The Trinidad Campus serves Las Animas and Huerfano Counties and Northeastern New Mexico. The Valley Campus became part of our family in 1994 to serve Alamosa and a six-county surrounding area in the San Luis Valley.
Our students take courses from a variety of liberal arts offerings and occupational and technical education programs. Many earn their degree and transfer to a four-year college or university to complete their undergraduate studies. Some develop technical skills and earn certificates that prepare them for the job market. Others take a course or two to better their personal skills and challenge their minds.
For more than 90 years, the College has continued its commitment to make higher education accessible to all students, many of them first-generation. We can assist students from all academic backgrounds because of our extensive student support services, including the Learning Center, Writing Center, and Math Lab. The college strives to develop programs and classes to meet the needs of students, business, industry and the communities it serves.
Our Challenge
Like many institutions of higher education, Trinidad State Junior College is facing challenges to maintain its standard of academic and technological excellence while seeking avenues to initiate innovative programs needed by the business community and to enable growth. The College benefits from the support of the Trinidad State Junior College Educational Foundation whose efforts have allowed for scholarships, special programs, and building projects. The Trinidad State Junior College Educational Foundation reaches out to alumni and friends of the College to invest in the future of TSJC.
Investing in TSJC
By investing in Trinidad State Junior College, our mission of academic and career training excellence will flourish. We must join together and commit to keeping TSJC the quality institution it is known to be. Investing in TSJC is investing in our friends, our neighbors, our relatives, our co-workers, and ourselves.
Join us today!
Toni DeAngelis, Executive Director
TSJC Educational Foundation
600 Prospect Street
Trinidad, CO 81082
719-846-5520 / 1-800-621-8752 ext 5520
Email
The Foundation's mission is to support the growth and development of Trinidad State Junior College.