A paramedic is a specialist healthcare professional who responds to emergency calls for medical help outside of a hospital. Paramedics mainly work as part of the emergency medical services, most often in ambulances.
Apply TO TSC NOW
Degree/Certificate:

Associate Degree - Paramedic
Certificate - Paramedic
Plan of Study:

Paramedic Degree - Plan of Study (soon)
Paramedic Certificate - Plan of Study (soon)
---
PARAMEDIC OUTCOMES
Commission on Accreditation of Allied Health Education Programs (CAAHEP) Accredited Paramedic Programs and Committee on Accreditation of Education Program for the Emergency Medical Services Professions (CoAEMSP) Letter of Review (LoR) Programs track and report outcome measures annually to the Committee on Accreditation for the Emergency Medical Services Professions (CoAEMSP).
The most current CoAEMSP Annual Report was for the calendar year 2020.
The most recent success rate for the National Registry of EMT Paramedic/State Cognitive exam was 100%.
The most recent positive placement rate for graduates was 100%. Positive placement is defined by the CoAEMSP as 'Employed full or part-time in a related field and/or continuing his/her education and/or serving in the military'. Positive placement is measured at completion of the program.
The most recent retention rate was 16.7%
2020 stats
Þ - Total number of students = 6
---
Pre-requisites include (**required to enter):
Paramedic - Associate Degree
- ENG 115, ENG 121, or ENG 131 (only one course required)
- MAT 107 or above
- **BIO 201 and 202
Paramedic - Certificate
- **BIO 201 and preference given to those with completed BIO 202
EMT-Basic is required with proof of IV certification.
EMT level and experience will be considered. Preference will also be given to those within the Trinidad State serving area.
• The GPA on the above courses will also be considered.
• This will be a once a year admission with the program beginning in August.
Theory (in-lecture time), lab, and clinical will occur from August through May.
o During this time, the student will need to set aside at least 10 hours or more per week to complete the lectures.
o Lectures will be via telepresence at the respective TSC campus. Tests will be on the computer prior to the start of lab skills days.
o Lab skills days will be every other week on Wednesday or Sunday (based on class decision) from 0800-1600. The classroom location will depend on the region of the majority of the students in the class.
o Clinicals will be 12 hour shifts starting in late September and going through May. Your area of residence will be considered on the assignment of clinicals; however, there will be traveling from Colorado Springs throughout the San Luis Valley and down into the northern New Mexico areas.
o The Fall semester is 15 credits. Spring semester is 16 credits.
Internship (14 credits- summer)
will be at least 500 hours throughout June and July with a paramedic preceptor at an approved ambulance agency. If the required competencies are not met by this time, the internship will be extended until they are completed.
Meetings
Throughout the program, there will be scheduled meetings with the instructors, program director, student and medical director to make sure the student understands where they are in the progress of the program and what is still needed to progress.
Technology
This program will require the use of technology and internet; which can be accessed at the respective Trinidad State campus and/or other resources (home or libraries etc).
On submission, you will receive a checklist to guide you through the rest of the admission process.
---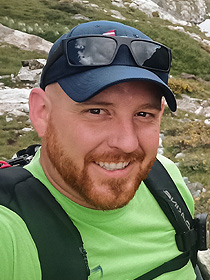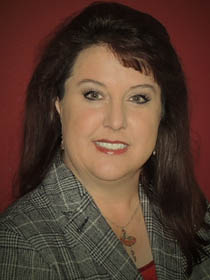 ---