Trinidad State is pleased to announce its innovative and exciting T.G.I.F. program. Through a combination of online and traditional learning, you can complete your General Associate's Degree or an Associate's Degree in Business in just four semesters. You will attend class eight (8) Fridays per semester while also participating in online studies, which you can access and complete from anywhere, 24/7/365.
This program is ideal for:
Students just entering college
Employed workers requiring further education and skill sets
New supervisors or those seeking promotion opportunities
Aspiring entrepreneurs
Those looking for a career change
Transfer students to four-year universities.
In addition to earning an in-demand business degree that is transferable to four-year colleges across Colorado, you will learn valuable job-search and resume-building techniques and be provided with career coaching along the way. You will also receive technical support to ensure that your online learning experience is rewarding and successful.
---
BEGIN YOUR JOURNEY RIGHT HERE EACH FRIDAY!
Whether you are looking to explore an entirely new career, or simply seeking to improve your position in your current field, earning an associate degree is the one step that can help you reach your goal. Designed to be completed in as little as 2 years with classes only on Fridays. Earning your associate degree is an attractive option for BUSY people looking to further their education while in the workforce at the same time.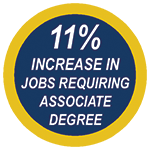 Raise yourself above the competition
With a highly competitive job market, it is becoming increasingly difficult to stand out above the crowd. Earning an associate degree can open doors to new opportunities. According to the U.S. Bureau of Labor Statistics, jobs requiring at least an associate degree are expected to rise 11% in the next decade. *
Give your current career a boost
If you are not an entry-level job seeker, rather an adult who already has years of workforce experience, acquiring an associate degree can obviously assist in advancing your ongoing career.
Beyond opening doors to greater job opportunities, earning your associate degree is a wonderful way to invest in yourself. On average, associate degree holders earn an impressive 17% more than those with only a high school degree. **
Move forward towards your Bachelor's Degree
An associate program gives you a leg up on moving towards a bachelor's degree which can lead to even more career opportunities. Oftentimes students of any age choose to use their associate degree as a stepping-stone to earn general education credits at a lower cost that can later be used within the bachelor's program of their choice.
---
---
---
* Bureau of Labor Statistics, U.S. Department of Labor, Occupations that Need More Education for Entry are Projected to Grow Faster Than Average, on the Internet at https://www.bls.gov/emp/tables/education-summary.htm.
** Bureau of Labor Statistics, U.S. Department of Labor, Employment Projections, Unemployment rates and earnings by educational attainment, on the Internet at https://www.bls.gov/emp/ep_chart_001.htm.
---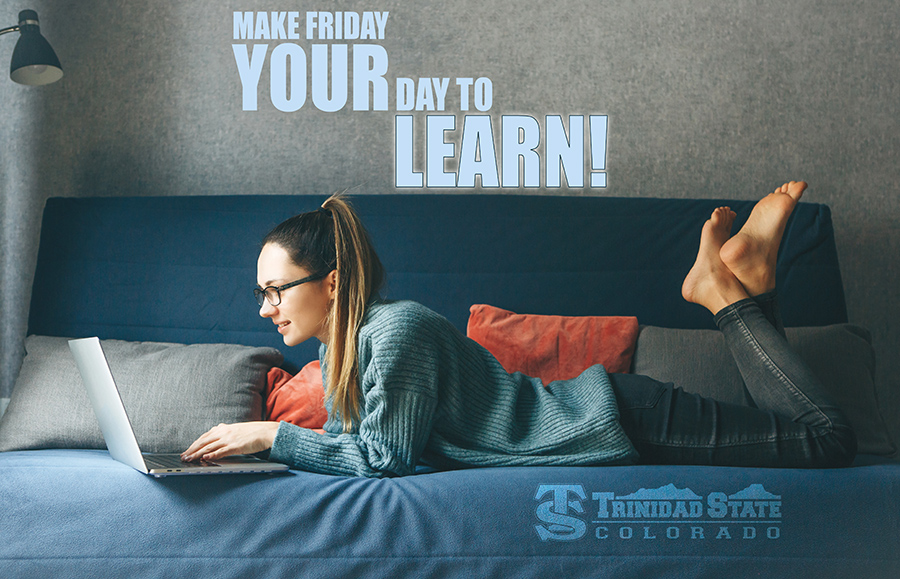 ---