Our Stories, Our Friends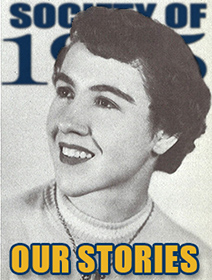 Laura DeBella - Humble Leadership
Laura has always exemplified a quiet perseverance—working tirelessly to help create a greater good. She chose to get involved to help the local business environment and do what she could to improve opportunities for children and their dreams.
Tony Rodriguez – In Gratitude
When looking at different ways to help, Tony decided he would also include a future gift for Trinidad State in his estate plan. The idea to create a scholarship with his legacy gift appealed to Tony.
Mark & Glee Hellenschmidt – Remembering Trinidad State
"Trinidad State significantly impacted our family. I attended Trinidad's gunsmithing program from 1967-1969, and my wife, Glee, attended the LPN program from 1967-1968."
Charlie Latuda – Life of Impact
Few have left so lasting an impact on Trinidad State as Charlie Latuda '48. Born the son of Italian immigrants, Charlie's life was one of commitment and service to our community.
Betty Holloway - Generous Legacy Gift
Betty (Trinaistich) Holloway and her late husband, Howard, wanted to support students from Las Animas County interested in eventually pursuing pre-med or engineering.
---
All inquiries are held in strict confidence. There will never be any expectation or obligation to complete a gift.
For more information, please contact the Foundation.