Transfer Advisors:
The transfer advisor is the best person to meet with about transfer requirements. While all core courses and degrees that meet the pathway requirements will transfer, certain schools have specific electives that are required and if the student can take those equivalent classes at Trinidad State, it will make transferring more efficient.
---
Trinidad Campus
Advisor Line

(719-846-5026)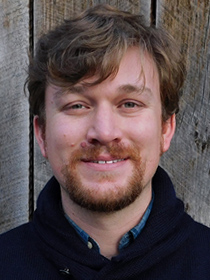 Kaddo Bates
Academic Advisor
Trinidad Campus
Library 207D
719-846-5612
Email
Valley Campus
Advisor Line
(719-589-7296)
Juliana Chaparro
Advising & Transfer Support
Valley Campus
Main 202 G
719-589-7063
Email
---
Planning is the key to a successful transfer to a four-year baccalaureate program. Begin researching as soon as possible during your time at Trinidad State College. Below you will find links to transfer information for some of the major 4-year public institutions in Colorado:
The sooner you decide on a major at the four-year college you want to attend, the easier it will be to plan a program at Trinidad State College. You should not wait until your last semester at Trinidad State to make decisions.
Steps to Successful Transfer
Visit the Student Success Center (LIB 207) on the Trinidad Campus or the Learning Center (202) on the Valley Campus to take tests, explore possible majors, and find out more about areas that interest you.
Search for colleges that offer your area of interest and learn how to use each school's online resources to access the accurate information needed. If you need assistance in this task, make use of the transfer advisor, who will help you in the confusing world of navigating college websites. Create a plan with your academic advisor.
Sign up for the transfer and foundation scholarships available from many of the 4-year schools. The sooner you apply for them, the more money you may get if you end up attending that college. March 1st is the deadline for scholarship applications to most Colorado colleges. Be prepared to submit your application as well as any other required material well before the March 1st scholarship deadline.
While working on your program at Trinidad State, visit with the transfer advisor regularly as well as your Trinidad State academic advisor to help familiarize yourself with the whole application process. They can also help you change majors and make up any courses you will need to transfer.
Be aware of deadlines and submit applications by these dates! Preferred fall admissions consideration deadlines are usually in mid to late spring; however, keep in mind that to be considered for scholarships, you must be admitted to the school. As a general rule, you should apply for admission by no later than the scholarship deadline (March 1st).
Other Resources