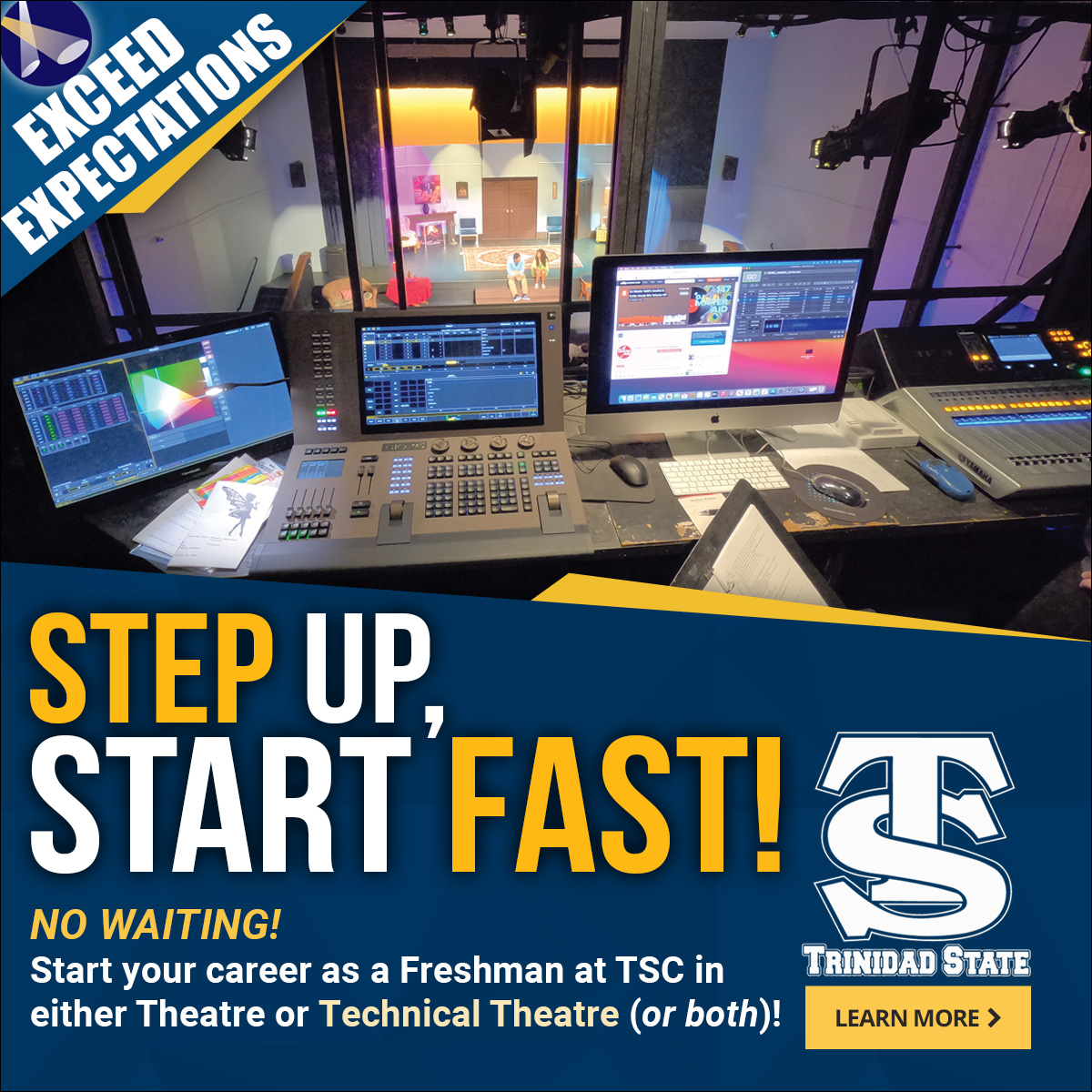 Trinidad State's program in Technical Theatre provides students an opportunity to learn about the systems that make theatres work, and how to make every event a great experience for audiences and performers alike. Across courses in stage design and management, lighting, sound reproduction, costuming, and more students gain skills that prepare them either for continued study, or immediate careers that support the entertainment industry.
In conjunction with Trinidad State's Theatre Department, students working towards an associates in Technical Theatre help facilitate multiple theatrical productions each year, making use of the state-of-the-art light, sound, and staging systems located in the Massari Center for the Performing Arts, located on the Trinidad campus. This facility is newly renovated and provides students the opportunity to learn the latest in theatre technology.
Working in theatre means working as a member of a team. That's why Trinidad State's Technical Theatre Department works closely not only with the campus community but with local performance venues, to create unique co-curricular opportunities for students to gain skills training in the professional environment. A growing creative arts community, Trinidad features multiple historic and currently-operating venues for live theatre and performance.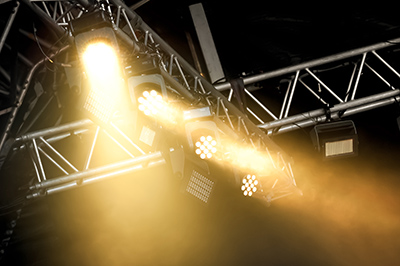 Working in Trinidad State's newly renovated Massari Center for the Performing Arts as well as at a variety of venues in and around Trinidad, students gain valuable skills of collaboration, creative problem solving skills, and community engagement, as well as the technical background needed for success in the theatre and entertainment industries.
Trinidad State's Technical Theatre Department offers an Associate of Applied Science (A.A.S.) degree in Technical Theatre, a program that is recognized as Career and Technical Education (CTE). Associates degrees are guaranteed to transfer to other public four-year institutions across Colorado.
---
---
Potential Career Paths
Venue Management, Lighting Technician, Sound Technician, Stage Management, Event Coordinator, Audio Reproduction

Degrees Offered
Associates of Arts (AA) in Theatre
Associates of Applied Science (AAS) in Technical Theatre
---
---
Course Information
Guaranteed Transfer Courses
THE 105 Theatre Appreciation
THE 108 Theatre Script Analysis
THE 211, 212 Development of Theatre I and II
THE 215 Playwriting

Studio Courses
THE 116 Technical Theatre
THE 111, 112 Acting I and II
THE 129 Introduction to the Entertainment Industry
THE 104 Basic Costume and Apparel Construction
THE 131 Theatre Production I
THE 132 Theatre Production II
THE 231 Theatre Production III
THE 241 Stage Properties
THE 250 Practical Theatre Technologies
THE 152 Production Stage Management I
THE 262 Production Stage Management II
THE 216 Theatre Lighting and Design
THE 221 Set Design for Film and Theatre
---
Facilities at Trinidad State
• 200-seat auditorium, with renovation to be completed by Fall 2022, including modern lighting and sound systems
• Massari Studio, located on the lower level and available for students' use
Facilities in the Trinidad area
• Fox West Theatre, a historic 1150 seat facility built in 1908; located on Main Street, Trinidad; anticipated renovation completion 2024
• Tri Peak Theaters & Event Center, a multidisciplinary entertainment venue; located on South Main Street, Trinidad; renovated in 2021
• Main Street LIVE!, a nonprofit local live theatre repertory group; located on Main Street, Trinidad
• El Raton Theater, a historic 500 seat movie theater; located in nearby Raton, New Mexico
• Other small performance venues throughout Trinidad, Walsenburg, and Raton, New Mexico
Trinidad State Theatre Events
• Student/Faculty Talent Show (each semester)
• Weekly Open Music Jams for Students in the Massari Studio
• Spring Fling productions
• Spring Theatre production
• Thursday Night Concert Series, featuring local and regional musicians
---
Degree Transferability
Associates of Arts in Theatre graduates may enter as a junior majoring in Theatre at these four-year institutions:
• Adams State University
• Colorado State University—Fort Collins
• Fort Lewis College
• Metropolitan State University of Denver
• University of Colorado Boulder
• University of Colorado - Colorado Springs
• Western State Colorado University
---
---
---