Experience Trinidad State!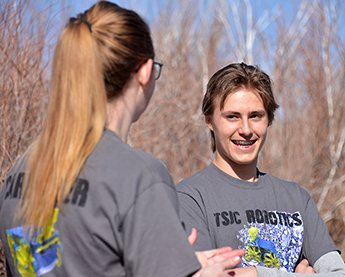 With a commitment to student success, Trinidad State College offers a student to faculty ratio of 12 to 1 and encourages students to take advantage of available resources to facilitate the learning process, like free tutoring. The two campuses, Trinidad and the Valley Campus in Alamosa, serve a diverse population of nearly 2,000 students of all ages, background and ethnicities.
For more information, call 719-846-5621.
"Trinidad State is a wonderful campus offering a wide world of possibilities to all the students who attend. For myself, I can honestly say with pride and a humbled heart, this school has made all my dreams come true ! ! !"